On this page you, our bar, nature, culture, tours, and culinary hosts, find the shopping
complexes (food, clothing, sports footwear, etc.) in the Western Galilee, stroll and enjoy
a great drive from our dining area.
Big Faisal Market: Huge supermarket, vegetable pies, meat, fish, dairy, everything … at cheap prices about 10 minutes drive from our dining area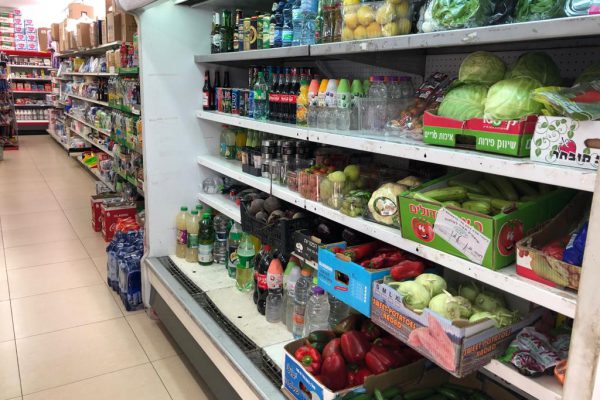 A grocery store in our  village Moshav Ben Ami   is a 3-minute drive from our resort  you can also walk. Fairies, vegetables, dairy, bread, eggs .. everything needed nearby
Food Center Yarka  Merkaza : An amazing huge supermarket in Yarqa about 20 minutes drive from our dining area. You can buy everything there, all food products at reasonable prices and quality service. The place is also a mosque for guests' comfort
Big Regba – Shopping and entertainment center near Regba, about 15 minutes drive from our accommodation complex. The center is open in accordance with the well-known "Power Center" concept in Europe and the US. The center contains 16,000 square meters of commercial space and covers 43 acres. The center offers about 40 stores, in a diverse and wide mix that includes fashion chains, electricity, gas station, farm, a large supermarket which is open all day throughout the week including Friday Saturdays until 10 pm, home goods, restaurants and fast food. In addition, there is a children's playground / mini amusement park for children (fees apply). The BIG Regba Center is located on Route 4 in the vintage between Acre and Nahariya.
Nahariya Arena Mall – A commercial center located in Nahariya, on Ben Zvi Boulevard 1 The main intersection of Nahariya City, opposite the Nahariya Train Station, about 10 minutes drive and about 20 minutes walk from our dining area. A state-of-the-art mall opened in 2015 by the Arena Star Group. It has about 14,000 square meters of commercial space and about 70 stores.